SARIGÖL KONVEYÖR SİST. MAK. YED. PAR. NAK. İTH. İHR. SAN. ve TİC. LTD. ŞTİ.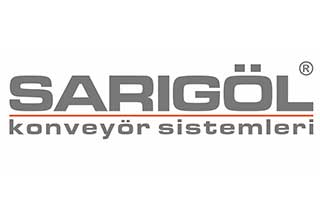 SARIGÖL KONVEYÖR SİST. MAK. YED. PAR. NAK. İTH. İHR. SAN. ve TİC. LTD. ŞTİ.
Our company plays an important role in the machinery industry today with its almost 20 years of experience. Our company is especially specialized in manufacture of chip conveyors and leader of market in this field.


Sarigol Conveyor contributes to the country's economy with its exports to European Union countries as well as with domestic sales. In recent years, the other matter our company gave importance to are chip conversion systems. This system allows us to exclude chips from toxic waste extent and prevents them from harming the environment. In addition, coolant/oil become reusable when seperated from the chip and this system allows companies to save money. Quality products, customer satisfaction and importance to R&D activities are important features which make our company a leader in the sector.

Another feature that makes Sarigol Conveyor a leader in the sector is timely and unlimited aftersale technical support. Our company has TSE and CE certificates and has been manufacturing in a more modern and large factory ever since recent investments were made. Our company always believes in the future of Turkey and agreed to continue investments as a company policy in this direction.
For Metal Working Machine Tools, Chip Conveyors, Magnetic Conveyors, Centrifugal Type Seperators, Chip Breakers, Chip Block-Making Machines, Chip Bunkers, Line Conveyors, Chip Carts
Pazarsuyu Köyü 2.OSB Mevkii 5.Cadde No:11, 28300, BULANCAK GİRESUN , Türkiye
+90-454-355 55 55
+90-454-355 28 28
Firma İletişim Formu
19.474 kez görüntülenmiştir