KILIÇOĞLU MAK. GAYRİMENKUL ve İNŞ. SAN. TİC. LTD. ŞTİ.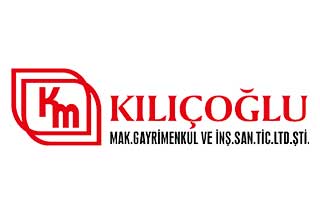 KILIÇOĞLU MAK. GAYRİMENKUL ve İNŞ. SAN. TİC. LTD. ŞTİ.
Kılıçoğlu Machinery Inc. was founded in 1999 by İlyas Kılıçoğlu with great sectorial knowledge and experience.

The company brings experienced, specialist, young and dynamic people together. In the light of recent technological innovations, it managed to design and manufacture these high-quality machines which are a first in Turkey thanks to its staff. Since it was founded, it has focused on manufacturing of CNC Metal Spinning Pipe Length Welding Machines and manufacturing services in line with the needs of the industry.

It is the first and only manufacturer of professional CNC Metal Spinning Machine in Turkey. In addition, it also makes contract manufacturing of industrial products with its own machines.

Its investments in R & D enabled the company to have technology which develops technical solutions that will provide added value to its customers. R & D activities continue under the umbrella of KOSGEB and TÜBİTAK. With perseverance and determination it continues its journey in order to reach to the best among many ideas with the support of technical universities' consultancy when needed.

Kılıçoğlu Machinery Inc. presses ahead with plans to sustain its leadership in the sector with its expertise, quality and technology.
Köşklü Çeşme Mah. 326/2 Sok. No:1, 41400, GEBZE KOCAELİ , Türkiye
+90 262 743 90 99
+90 262 743 90 89
Firma İletişim Formu
2.932 kez görüntülenmiştir