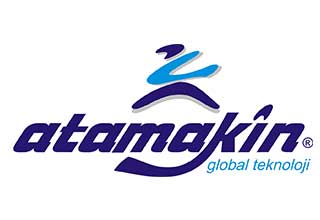 ATA MAKİNE İMALAT SANAYİ
Atamakin, which has been operating in its sector for many years, continues to work with its experience and knowledge.

National base fasteners that all companies providing high quality and safe services to companies, global technology developed by assimilating and integrating the corporate culture to changing technology company with specialized technical team in the field carries all of Turkey. Keeping the unconditional customer satisfaction at the highest point in the corporate culture, Atamakin will continue to be the preference of its potential and existing customers with the technical training course given according to the conditions of use of the machine after the delivery of the work in quality, on time and at the place deemed appropriate by the customer.

Atamakin, which provides customer support after product delivery, is covered by a one-year warranty for any technical and mechanical problems that may arise after sales.

Continuing its activities with its professional working system and corporate culture, Atamakin is proud to work with you.

Vision
It is a leading company that has adopted a company policy that is open to change and development and has accepted unconditional customer satisfaction.

Mission
To become a brand in the sector by combining the quality, trust and customer satisfaction oriented institution and service culture with its technology with ease of use.
Thread and Profile Rolling Machines
• AK 20
• AK 40
• AK 50

Horozluhan Mah. Karatay Sanayi Ceylandere Sok. No: 27, 42100, KARATAY KONYA , Türkiye
+90-332-248 33 75
+90-332-249 28 29
Firma İletişim Formu
23.999 kez görüntülenmiştir