AKKO MAKİNA SANAYİ VE TİCARET ANONİM ŞİRKETİ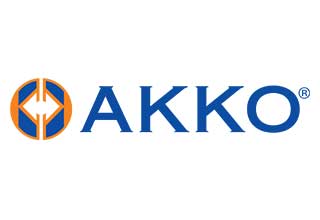 AKKO MAKİNA SANAYİ VE TİCARET ANONİM ŞİRKETİ
We as AKKO Oto. Mak. Hırd. San. Tic. Ltd. Şti, which has been founded by Abdullah KARAKUŞ in 1986, produces Turning Tool Holders, Threading and Grooving Tool Holders, U-Drills, Milling Tool Holders and Precision Tool Holders ( OEM Tool Holders ). We said hello to Konya Industry in 90 square meter atelier. Now, we produce standard 3000 kinds of tool holders with production capacity of 180.000 pieces per annum in an area about 8000 square meter with latest technology lathes and equipments that are produced by countries like Turkey, Japan, Germany, Sweden. We keep ready about 100.000 pieces produced products in our stock to meet request of our customers immediately without saying them we have nothing for sale. Steel Raw materials that we make produced especially for us are delivered our factory and all production process are made in our factory. All kind of process from machining of steel to heat treatment and coating on our tools are made in our integrated factory AKKO.

For present, we are going on exporting 72 countries including European countries, Asian Countries, African Countries, Asian Countries, South American Countries and Middle East Countries. We are proceeding on the way of being the best of the sector by realizing short-term, medium-term and long-term investment plans without caring Global Recession. We are proud of becoming preferred firm with " Spoken Quality" slogan in Cutting Tool sector. Our Quality, which has been registered by the companies that use our Tool holders, also has been registered by Turkish Standards Institution by approving to give us TS EN ISO 9001:2008 Quality Management System.

Our firm which has customer-focused organization structure since its inception, is pleased to continue transferring know-how to its customers with its experienced and talented permanent staffs by developing its dialogs more between its customers. Our greatest hapiness is serving all companies that makes machining. Everything is for our customers who deserve the optimum and the highest quality products.
CUTTING INSERTS and TOOLHOLDERS
TURNING TOOLHOLDERS
THREADING TOOLHOLDERS
GROOVING TOOLHOLDERS
DRILLING and HOLEMAKING TOOLS
MILLING TOOLS
SPARE PARTS
Aşağıpınarbaşı OSB Mah. 526 Nolu Sok. No:1, 42250, SELÇUKLU KONYA , Türkiye
+90 332 239 17 57
+90 332 239 17 52
Firma İletişim Formu
6.706 kez görüntülenmiştir